Clear nights with foggy mornings - got down to minus 4 C last few nights. I took Denny down to Riverbabk Park for a run - the bugger found a rotten carp to roll on that some ignorant fisherperson had left on the bank, Phewwwwww! - swore at him all the way home to his obligatory wash.
Anyway, they've finished the new bridge over Chinaman's Creek and they've erected some sort of Iron arches at each end - not sure why or what they are s'posed to mean. Will try for a photograph of them today.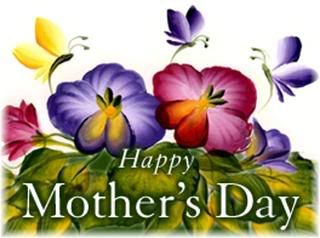 Happy Mother's Day to all the Mums out there!