A 7-0 victory over Pakistan. Top of the pool (and a sigh of relief from Charlesworth). Much confidence would have been restored in the team's ability to finish, should be all systems firing...
Spain hold GB to a 1-1 draw, giving the homeboys the other finals berth from Pool A.
Netherlands go through undefeated after fighting off a spirited challenge from the Koreans and winning 4-2. Germany finish their pools with a high-scoring 5-5 draw with New Zealand, having already been assured of a finals spot.
Australia play Germany on Thursday at 3.30pm (12.30am Friday, AEST). GB play Netherlands on the same day at 8pm (5am).
The last time Australia played Germany was in May in an extremely high quality affair, where Australia took the two-game series 3-0 and 2-1.
Chris Ciriello (the Big Dog) is my new Hockey Hero. An absolute colossus of a unit, with deceptive speed as well, and a sweet drag-flick. According to official sporting stats I found in a Gurgle search, he measures up as follows: Height: 5' 12" (1.82m). Weight: 185lbs. (84kg)
.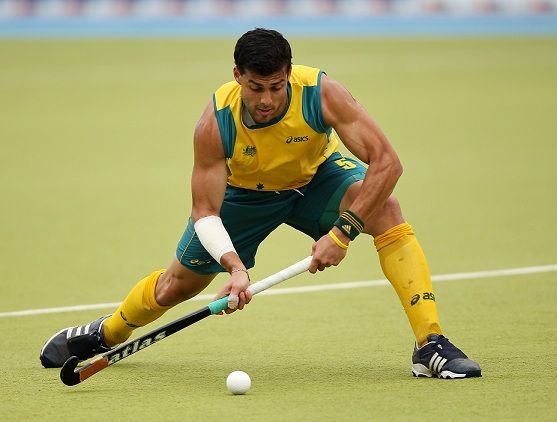 It's okay to have a man-crush at my age, isn't it?